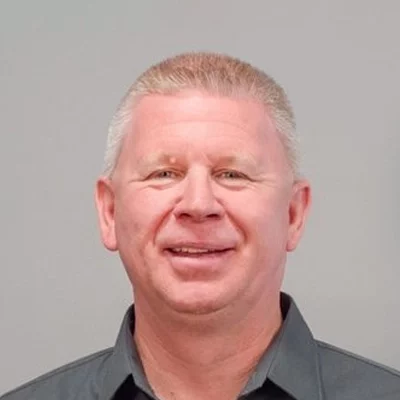 Chiropractor
Tom Horn D.C.
Educational Background
Sayre H.S. Sayre, PA
Mansfield University. Mansfield, PA
National College of Chiropractic Lombard, IL
Associations/Organizations
Chiropractic Fellowship of PA
Past Chairman, Bradford County YMCA Board of Directors
International Speaker on Health and Wellness
Member of the Athens Business Association
Member of the Greater Valley Chamber of Commerce
Past Member of Board of Directors at First Citizens Bank, Towanda
Past Member Act 101 Board Mansfield University
Special Honors, Degrees, Certifications
Certification in Non-Surgical Spinal Decompression for Neck and Low Back
Certification in Extremity Distraction for Hips, Knees, Ankles, and Wrists
Certification in Class IV Deep Tissue Laser Therapy
Certification in Strength Restoration Therapy of the Neck and Lower Back including Injury Rehabilitation
Outstanding Young Alumni Award from Mansfield University 2004
My Passion For Chiropractic
It was 1980, the summer before my high school senior year and I was practicing the high jump in my driveway when I missed the mats and landed flat on my back on the concrete. I couldn't stand or even move without experiencing intense pain. Painkillers and muscle relaxants from our family doctor didn't improve my condition. My father recommended that I go see Dr. Ken Kinsley, a Chiropractor in Waverly, NY.
I had never been to a Chiropractor before and was unsure what to expect. Dr. Ken gave me an adjustment and I felt relief immediately. After receiving a few more adjustments, I was able to stand and walk with minimal pain. It was that quick pain relief that peaked my curiosity and interest in finding out more about Chiropractic. I continued to treat and learn more about Chiropractic from Dr. Kinsley and soon realized that Chiropractic was more than pain relief, it was about finding the cause, addressing it and allowing the body to heal itself. It was that all-natural healing philosophy, along with Dr. Kinsley's influence and my passion for health and fitness that led me into pursuing a Chiropractic career.
After graduating from Sayre High School in 1981, I attended Mansfield University for my undergraduate studies. In 1989 I graduated from the National College of Chiropractic in Lombard, Illinois. I worked as an Associate Chiropractor in Chambersburg, PA before starting Horn Family Chiropractic on January 4, 1991.
Fast forward 42 years and my passion for the natural healing of Chiropractic is stronger than ever. Chiropractic isn't age or job-specific, our office successfully treats patients of all ages from newborns to seniors. Chiropractic is for Everybody!
On A Personal Note
My wife, Jody, and I are avid sports fans. We enjoy watching the area youth and high school teams and often travel to State College to attend PSU wrestling matches. Spending time with family and friends is important to us. Jody and I enjoy walking and working out. Over the years I've developed a passion for cooking which I find both fun and relaxing. The unconditional love of our Chocolate Lab Chiro is the Best!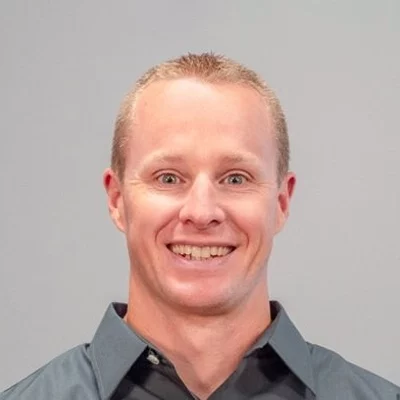 Chiropractor
Nate Callear D.C.
Educational Background
Athens Athens, PA
Shippensburg University Shippensburg, PA
New York Chiropractic College Seneca Falls, NY
Associations/Organizations
International Chiropractic Association
Special Honors, Degrees, Certifications
B.S. Biology Special Training in Low Back Decompression and Strength Restoration
Therapy for herniated or bulging disc, sciatic pain, stenosis, arthritis and other chronic low back conditions. Strength Training and Injury Rehabilitation.
A Love of Chiropractic
Chiropractic has literally been a part of my life since birth. My Great grandfather as well as my Grandfather were Chiropractors, both graduates of Palmer Chiropractic College in Iowa. They played a key role in keeping our family healthy through Chiropractic adjustments and nutritional guidance.
Growing up, I was involved in various athletics and activities that were rough on my body and the adjustments I received helped to keep me in the game. In fact, Dr. Tom Horn was one of the Chiropractors who helped to keep me active and competing.
As parents of two incredibly active boys, Mason and Kellan, my wife Jennifer and I know firsthand the tremendous benefits Chiropractic adjustments provide children. They are healthier and bounce back faster when they get sick. The importance of Chiropractic care for kids cannot be understated.
I am now in my late 30's and continue to compete in multiple off-road motorcycle events each year. I know, without a doubt, that the Chiropractic care I receive from Dr. Tom & Dr. Sarah is a key factor that allows me to compete at a high level.
In 2004, I graduated from New York Chiropractic College and joined the team at Horn Family Chiropractic in June of 2007. Being a Chiropractor has also allowed me to blend my passion for health, wellness and exercise with what I do on a daily basis at Horn Family Chiropractic. I am able to practice in my hometown, care for my family and make a positive impact in the community I grew up in.
On A Personal Note:
I spend as much time as possible with my wife and two sons. Being active is part of everyday life for Jennifer, who is an Exercise Physiologist, and I. We include our boys, Mason and Kellan, in all our activities through hiking, biking, fishing, hunting, riding motorcycles, and working out. We both enjoy training and are very thankful for the opportunities to help others with our knowledge and expertise. Besides family and Chiropractic, my other passion is competing in off-road motorcycle events (Hare Scrambles/Enduros/GNCC).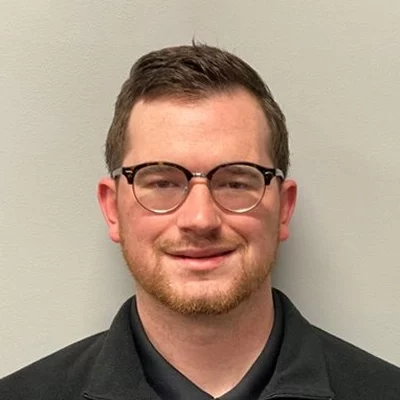 Chiropractor
Trey Hildebrandt D.C.
Educational Background
Sayre, PA
Penn State University, State College, PA
New York Chiropractic College, Seneca Falls, NY
Associations/Organizations
Bachelor's Degree in Science
Chiropractic Intern at Depew Health Center, Buffalo, NY
Certification in Whole Foods Nutrition
Special Training in Instrument Assisted Soft Tissue Therapy
A Love of Chiropractic
Chiropractic has always played an important role in my life. Dr. Tom Horn gave me my very first adjustment when I was just two weeks old.  Since then, chiropractic care has always been part of my family routine. His care and guidance throughout my lifetime has helped me to build a strong immune system so I was rarely sick and always full of energy. This is where my love for chiropractic first began.
Growing up as a competitive athlete, I had my share of injuries; chiropractic helped me to recover quickly and got me back on the field. I played soccer in high school and college and experienced several concussions, which resulted in debilitating migraines that interfered with my schooling. Chiropractic aided in relieving the pain, which helped me to experience academic success. It was during this time that I decided to pursue a career in chiropractic.
I have always had a passion to serve those around me.  I believe that one of my greatest gifts is making a positive difference in the life of others.  I find joy in meeting new people, lending a helping hand or reaching out to someone in need. Chiropractic is an extension of my passion, and I am thankful.
In March of 2020, I graduated from New York Chiropractic College and joined the Horn Family Chiropractic Team. Being part of a highly motivated, inspirational and like-minded team is exactly what I was looking for. It is an honor to give back to the community that helped mold me into the person I am today.
On A Personal Note:
My grandfathers taught me two things: the importance of a hug and the value of the "family circle"… keeping those dearest to you, the closest.  I love spending time with my family and my wife, Rachel. We enjoy being outdoors and going on adventures.  We like hiking, camping and renovating old buildings. I've been fortunate to backpack through thirty-five countries, always stepping outside of my comfort zone to face challenges.  It has allowed me to experience diverse cultures and form new relationships.  Most importantly, it has helped me gain a better understanding and appreciation for the world we live in.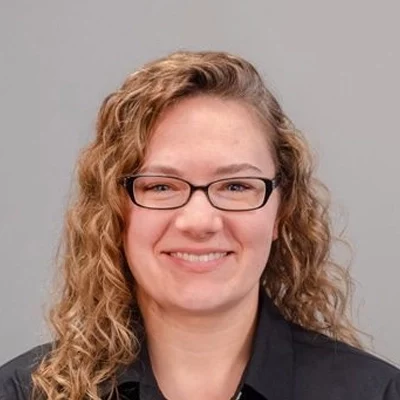 Customer Service/Rehab Assistant
Kimberly Morse
When you call the office, it is Kim's friendly voice that will guide you through your office visits, from the initial encounter and each visit following. She looks forward to helping you begin your healing experience at Horn Family Chiropractic. From start to finish, Kim takes pride in making sure your office experience is enjoyable.
When I am not working, I like spending time with my family, friends, and my three dogs. We often make time for traveling to classic car shows. I am an avid reader, and I enjoy baking and cooking. I am grateful to be part of the Horn Family Chiropractic team and I look forward to continuing my knowledge and understanding of the practices and therapies we provide our patients.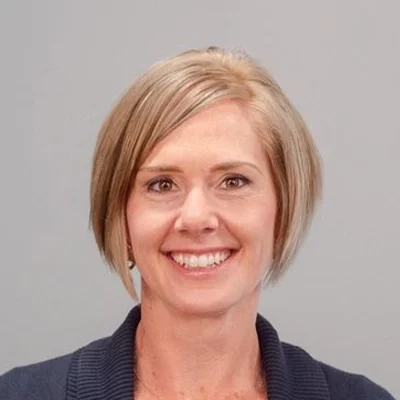 Jody keeps our office running smoothly. As our billing specialist, she is responsible for submitting medical claims to payers, as well as providing customer service to patients regarding their healthcare insurance questions. Jody is also responsible for collecting and processing payments from patients. She is happy to give you a very clear and thorough explanation regarding the cost of your care.
Chiropractic Rehab Therapy Tech
Orenda Bachert
My significant other; Chuck, and I moved to Athens from Horseheads, NY almost 4 years ago, when we fell in love with the idea of buying and restoring a brick Tudor home, built in 1925.  Together we have 2 teenage children Ayden and Sierra, along with our fur baby Amelia.
In my free time, I enjoy all things DIY, reading, researching my ancestry/building my family tree, as well as entertaining friends and family. When I am not working on home renovation projects, you'll likely find me in the kitchen baking some of my Nana's famous goodies or creating new recipes of my own. I am also very passionate about holistic medicine, meditation, and energetic healing/Reiki.
My love for Chiropractic medicine and whole-body wellness began in 2004, when I managed an alternative medical practice in Washington, DC. I left the practice in 2007, following the birth of my son and spent the next 13 years in Non-profit Mental Health Administration. After being patients of Dr. Tom and Dr. Nate for several years, I was called back to the field this Spring, just before my 40th birthday - took a true leap of faith and could not be more grateful for opportunities and support I have received from the entire Horn Family Chiropractic team!
I am excited to build on my knowledge of therapeutic practices and whole-body wellness, while sharing my passion with our community.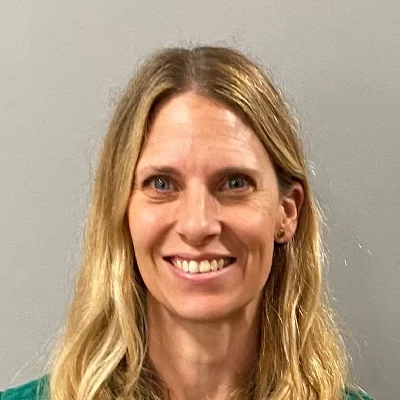 Chiropractic Rehab Therapy Tech
Jennifer Callear
I'm a 1998 graduate of Athens Area High School. I attended Lock Haven University where I obtained a Bachelor's in Recreation with an option in Fitness Management. I'm a former athlete and participated in Track and Field at the collegiate level where I received many honors including NCAA four-time All-American in the 400 meters.
I'm very passionate about health and wellness. My passion is teaching people the tools they need to live a happy and healthy life through fitness, nutrition and chiropractic care. I'm dedicated to making people feel good from the inside out and developing habits that they can maintain for the rest of your life.
I reside in Milan, PA where I have my own business as a Private Fitness Trainer. Outside the office, I enjoy spending time with my husband, Nate and my two boys, being active, getting outdoors, reading and gardening.
ALTERNATING HOURS 
Week 1
---
Monday
7:15am - 11:00am
2:30pm - 6:15pm
---
Tuesday
7:15am - 11:00am
2:30pm - 6:15pm
---
Wednesday
7:15am - 11:00am
---
Thursday
7:15am - 11:00am
2:30pm - 6:15pm
---
Friday
7:15am - 11:00am
---
Saturday
Closed
---
Sunday
Closed
Week 2
---
Monday
7:15am - 11:00am
2:30pm - 6:15pm
---
Tuesday
7:15am - 11:00am
2:30pm - 6:15pm
---
Wednesday
7:15am - 11:00am
---
Thursday
7:15am - 11:00am
2:30pm - 6:15pm
---
Friday
7:15am - 11:00am
---
Saturday
Closed
---
Sunday
Closed